2018-2019
Remembrance
Black History Month
Harvest
Foundation Stage children showed the rest of the school what they had been learning about Harvest. All the donations received were given to the Porch Project in Bury.
2017-2018
Easter Bingo
On the final Wednesday of Spring half term we had our annual event of EASTER BINGO. A favourite of the school calendar with tickets had sold out. There was silence across the hall as people carefully crossed off their numbers and won the prize egg hampers. Below are a selection of the winners - congratulations and enjoy!
The goats have arrived!!
On the 3rd of January, four very nervous new arrivals joined Fairfield as their new home. Two boys (rams) and two girls (does), arrived all about 12 weeks old. The pygmy goes are living in a purpose build goat shed houses within the same enclosure as the chickens. All children will be involved in the Fairfield Farm and every class is on a weekly rota to tend to the animals to ensure that they are always happy and healthy. The farm will link to our topics and enrich school life.
A 'Name the Goats' competition will raise money which will be used to purchase feed for the chickens and goats. 30p for one name or four for £1. The names will be drawn on Wednesday 17th January and will be announced in the newsletter. Thank you for your help and support.
Karen Heyes
In September 1964 a nervous young girl started in the Reception Class at Fairfield County Primary School. She met the awesome Mr Chandler, the first Head teacher of the school, sang, danced, got up to mischief and learned to love learning. She especially learned to love Fairfield School. In fact, she loved it so much that after taking her 11+ and going to Bury Church High School and then college, she came back to Fairfield to work as a Teaching Assistant and later as a Higher Level Teaching Assistant. Now, 53 years after walking down the same steps that many of us do today through the old front door, Karen Tweedy (now Karen Heyes) is retiring and leaving us to be able to support her mum and dad in their retirement years.
Karen has Fairfield in her blood and through good and very difficult times has been our longest serving member of staff. She has worked in every department in the school from Nursery to year 6; has led the whole staff as ICT co-ordinator and has been highly effective in providing individual support to children who need a kind but firm helping hand. Through her personal involvement, Karen was able to provide particular comfort for the family of Jake following their tragedy two years ago and I know how much they appreciated it.
It is the good fun that we all remember from school and Karen has always led the way with the happiness and high standards. Her contribution to our production every year has been great support to me in one of our great traditions and whether sewing costumes, making props or choreographing dances Karen has always been there to make sure our shows are never ordinary! It is fitting then that we will be saying goodbye to Karen on the last day of term at our Christmas musical "Extravaganza". We will award her with the Bury Long Service award, raise a glass of Diet coke and make sure that she leaves us with huge thanks and a recognition of our affection towards somebody for whom Fairfield is much more than a job.
Thank you Karen!!
Anybody who would like to contribute to a leaving gift from the children can do so using an envelope with Mrs Heyes' Retirement written on it. Thank you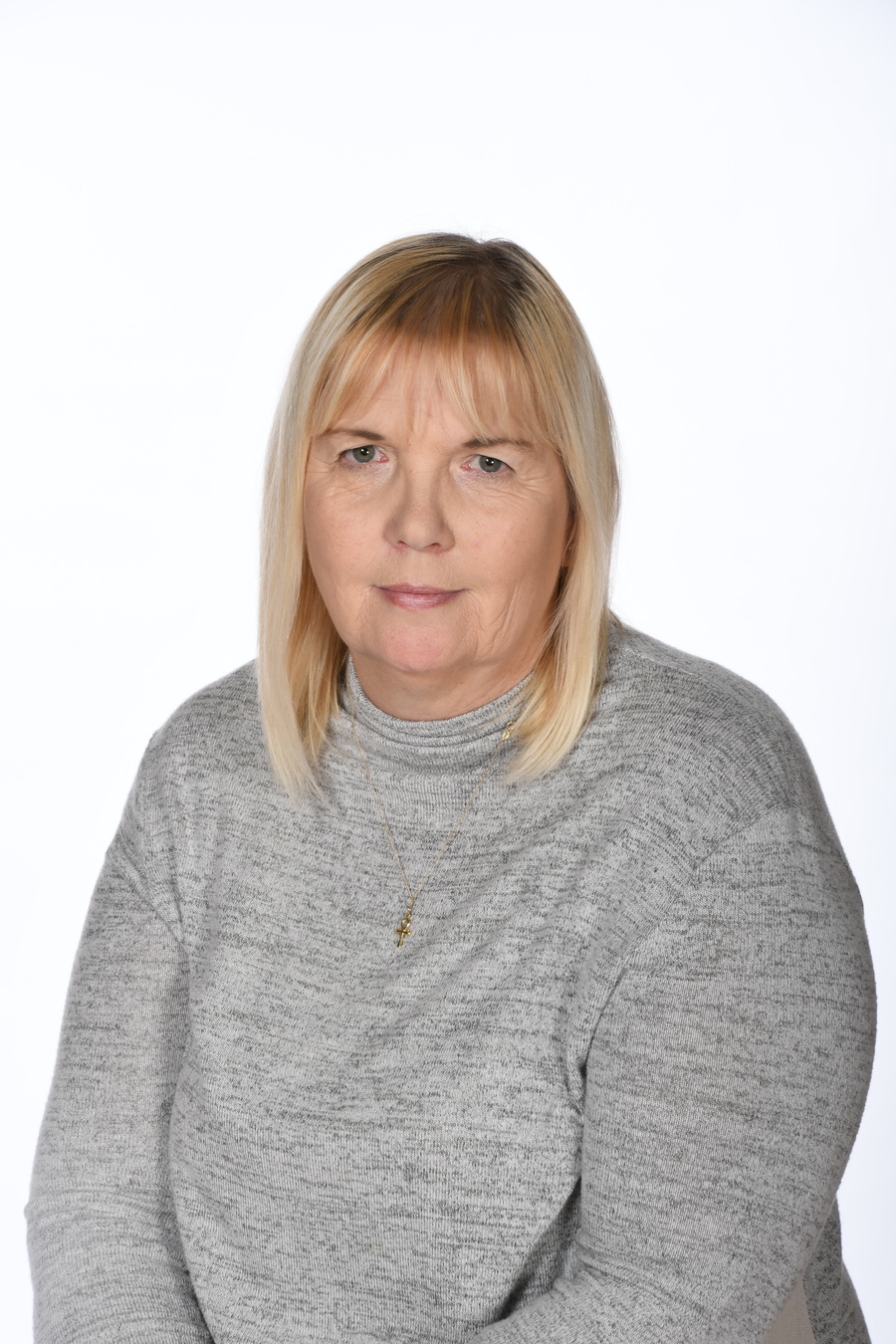 Odd Socks!
For anti-bullying week we wore our odd socks to school. We are celebrating diversity. That means we are all different. For example, different eye colour, different skin colour or disability. We celebrate all these differences to show we are also the same. Check out our feet that represent this!
Written by Brianna
Online Safety
Each class was asked to work and learn about online safety which is very important in all our learning.
Asia took pictures of themselves and edited them on Photo Booth.
Antarctica and Africa wrote emails on Purple Mash about the dangers of sharing pictures online.
North America used a safe search engine called Kidrex to find media.
Oceania wanted to warn kids of the dangers with being online with a video.
South America completed data research of how many children have been hurt online and presented this in a video
Europe warned children of the dangerous things online using iMovie .
We were all interested to see what every class did for the online safety assembly and now we know how to stay safe online.
Written by Olivia and Emelia
Welcome to the school!
Did you know that Fairfield has three chickens? They are all grown up now. We have three girls; Henrietta, Rosie and Rainbow. Did you know that the chickens have started to lay eggs? Each class takes turns to look after the chickens weekly and we use the eggs for baking. The chickens are having some new arrivals soon - keep an eye out!
Written by Libby and Olivia
Fairfield Radio
At the beginning of the term, a Fairfield radio station was announced. Pupils from Year 5 and 6 volunteered to rehearse a script and audition for the role of DJ. On the 8th November the DJs were chosen and their first practice was the following afternoon. Congratulations to the seven DJs chosen; Olivia, Daisy, Megan, Wareen, Isabelle, Libby and Isabelle.
Written by Libby
Jeans for Genes
In Fairfield, an array of skilled students shared their talents with the whole school to raise money for the charity, Jeans for Genes. Everyone who participated in the talent show earned a sticker to show their donation to the cause. Some of the acts included; singing, dancing, magic tricks, jokes and poem recitals. I myself participated in the fundraiser and sang a song with a group of classmates. The experience allowed me to make new friends and overcome my lack of confidence. The ability to show off our talents gave us a taste of recognition and we would do it again in a heartbeat. To sponsor Jeans for Genes, one of our staff, Mr Cawood, even shaved of his beard which took him an astonishing three years to grow!
Written by Edie
2016-2017
Chicks!
In Arctic Bears and Arctic Foxes we are learning all about Spring. As part of this topic, we have got some eggs that have begun to hatch into chicks. Watch the video below to see them hatching.
World Book Day - Fairfield Style!
As a part of our Book Week celebrations, on Friday the 17th March, we enjoyed sharing our favourite books and stories that we have written ourselves to children of a different class. We all thoroughly enjoyed the experience and are already looking forward to repeating it in the future! The top 3 books as voted for by the children were The Gruffalo by Julia Donaldson, The Twits by Roald Dahl and Harry Potter by JK Rowling. What is your favourite book?
Choir Shine - Even Gary Barlow is impressed!
Looking every inch professionals in new shirts and ties, the Fairfield School choir sang like professionals too and helped make a wonderful occasion at the Children of Bury Sing concert at Bury Leisure Centre last Saturday.
The children all know that our school development target is SWERVE (Stamina; Writing; Explaining; Recalling; Vocabulary and Extending). The Children of Bury Sing event certainly hit three of these targets. The children showed great stamina with a three hour rehearsal followed by a more than two hour in concert. They had to remember twenty two songs. And they were certainly extended by two top conductors and the pressure of performing with a full orchestra of professional musicians.
In a great example of school to school collaboration, our children joined choirs from twelve other schools to sing in front of more than a thousand people. The audience stood to cheer and applaud a musical treat which was a reward for our children's year of breakfast time rehearsals with Miss Caine and Miss Berry. Exemplary behaviour also meant that the children were a credit and to their parents and to the school.
A DVD of the occasion will soon be available but in the meantime a clip of Take That's "Sing" was sent to Gary Barlow and he was so impressed that he tweeted "Incredible".
Well done and thankyou to all involved (The Bury Music Service and its leader Tim Power; Choir Leaders Miss Caine and Miss Berry and on the day, Mrs Sibbald).
Next stop the Party in the Park on May 23rd and then if Gary is that impressed, Judges Houses!!
We Love Reading Gladiators!
Reading Gladiators is a special opportunity for a group of dedicated readers in Year 4. Their challenge is to read 8 novels in 8 months to become true Gladiators.
What do the children think?
Being in reading gladiators is AMAZING!!! So far the books are challenging, interesting and altogether fantastic. This is a once in a lifetime opportunity . That's why we made a recreation of the cover!
The sun'll come out, tomorrow!
Annie
This year our production for Key Stage 2 saw Annie take to the stage. A fantastic performance by all actors, dancers and singers.
Christmas Extravaganza!
It wouldn't be Christmas at Fairfield without an extravaganza. This year was extra special with performances from each class and even a surprise song from the staff!
Diwali - Festival of Light
To celebrate Diwali this year, Key Stage 1 had a party with delicious food, dancing, dressing up and of course lights!